25-27 AUGUST 2023 | NIZHNY NOVGOROD, RUSSIA
Dive into Media Art: Expanding Horizons at INTERVALS Festival
"With the festival, artists get the chance to realize new ideas, creating interactive and multidimensional projects that expand the definition of what art can be."
25-27 August 2023, INTERVALS Festival 2023 was held in Nizhny Novgorod, Russia, and offered a mesmerizing world of media art. INTERVALS Festival is renowned for bringing together creative minds across the globe to ignite imagination. The festival featured grand street installations, 3D mappings on building facades, kinetic and interactive art pieces, as well as media installations within architectural monuments and contemporary structures.
Alexandra Danilovskikh, art historian and art expert at Sputnik Partners, shares her impressions after attending the INTERVALS Festival.
What is the idea behind the INTERVALS 2023 festival? Why did you decide to attend it?
This festival serves as a platform to introduce and promote media art to a broad audience. The unique event transforms the city into an interactive space, attracting global attention, tourists, and investments, as well as accelerating the pace of the old town. This year, INTERVALS further emphasizes the city's role as a youth hub by uniting diverse media art forms.
What were the most captivating installations or media art exhibitions you encountered during the festival?
The festival featured numerous captivating works, all of which were uniquely designed. I paid particular attention to interactive installations and large-scale projects that astonished me with their dimensions and ambitions. The COIL installation from the S E T A P project was mind-blowing. Five circular screens displaying video art, accompanied by music, resembled a massive collider, drawing viewers into a mystical space. I contemplated the soul and its connection with time while contemplating this extraordinary installation, which evoked associations with birth.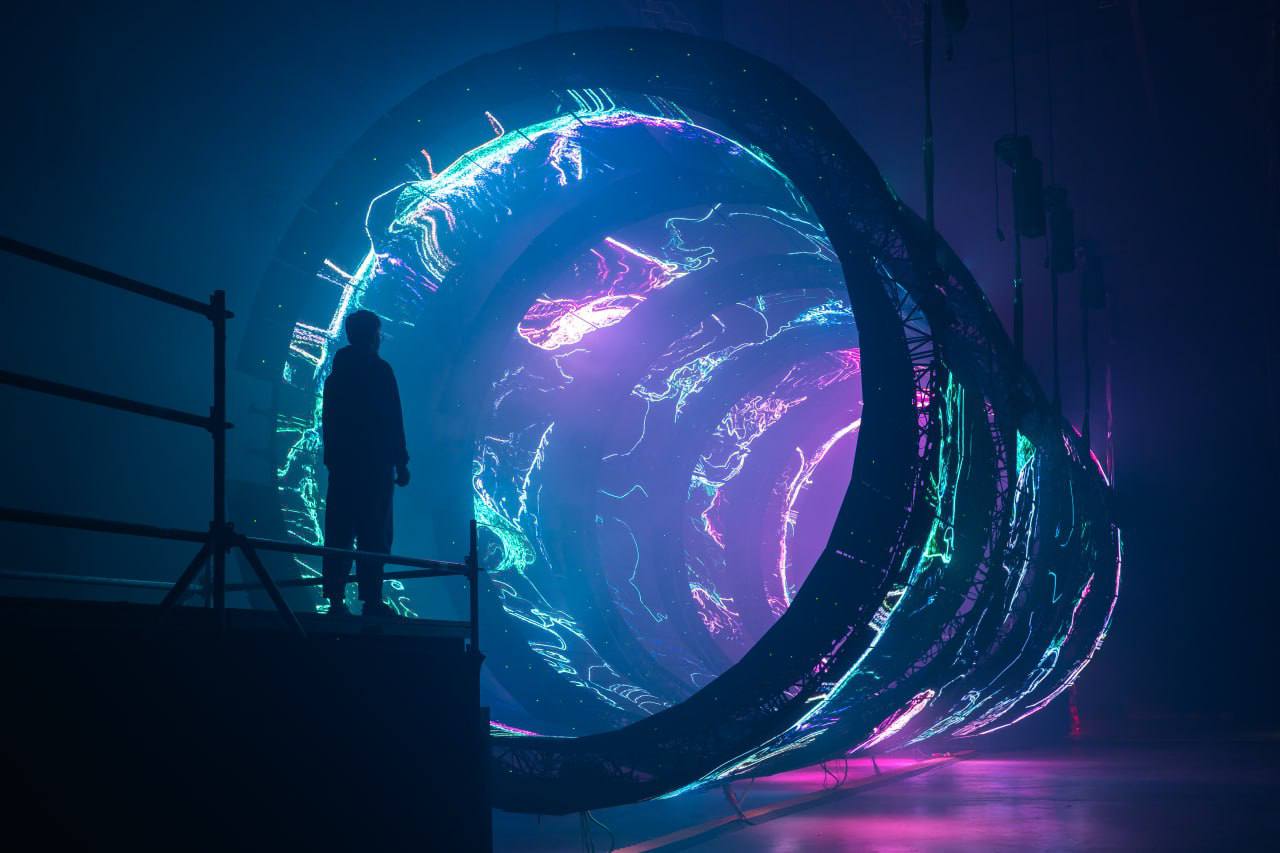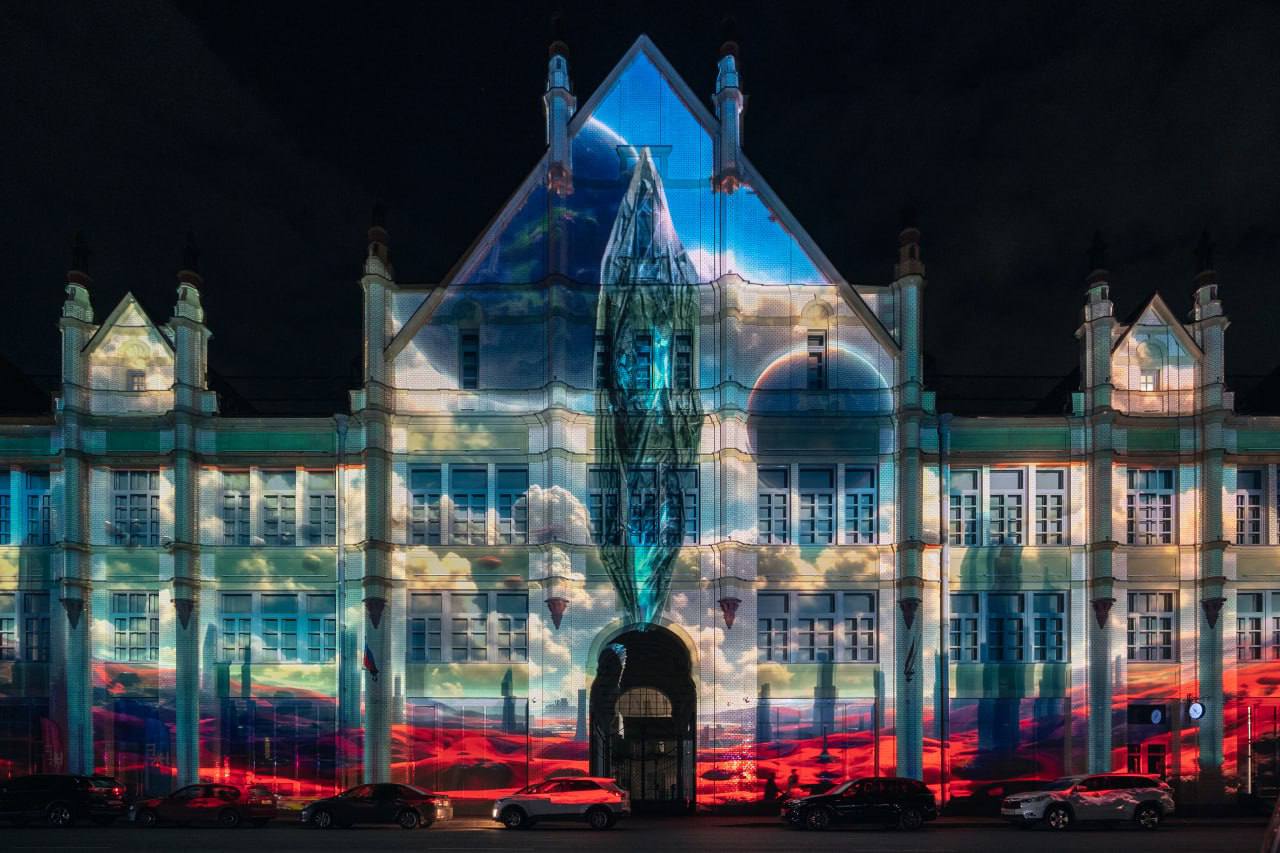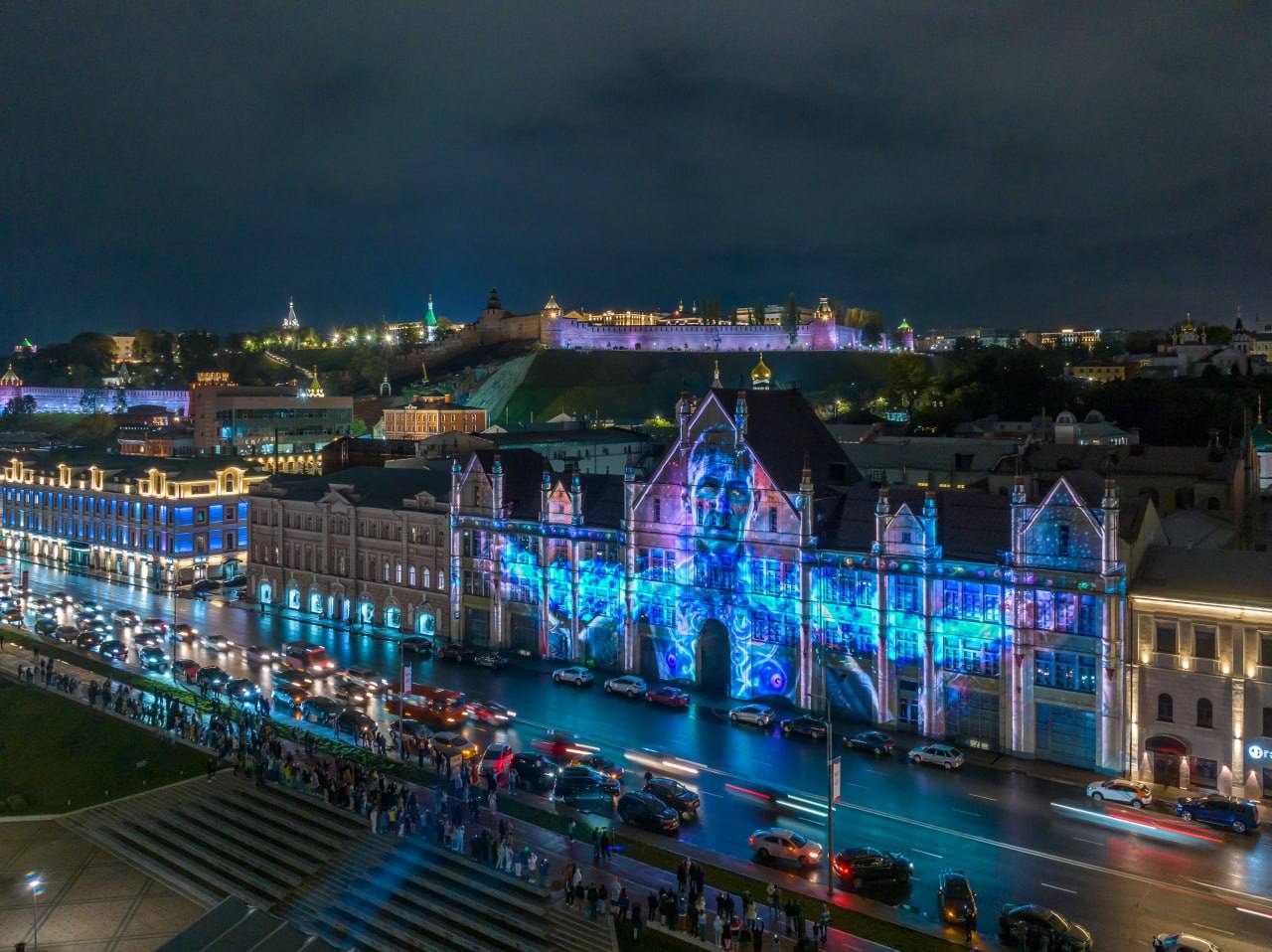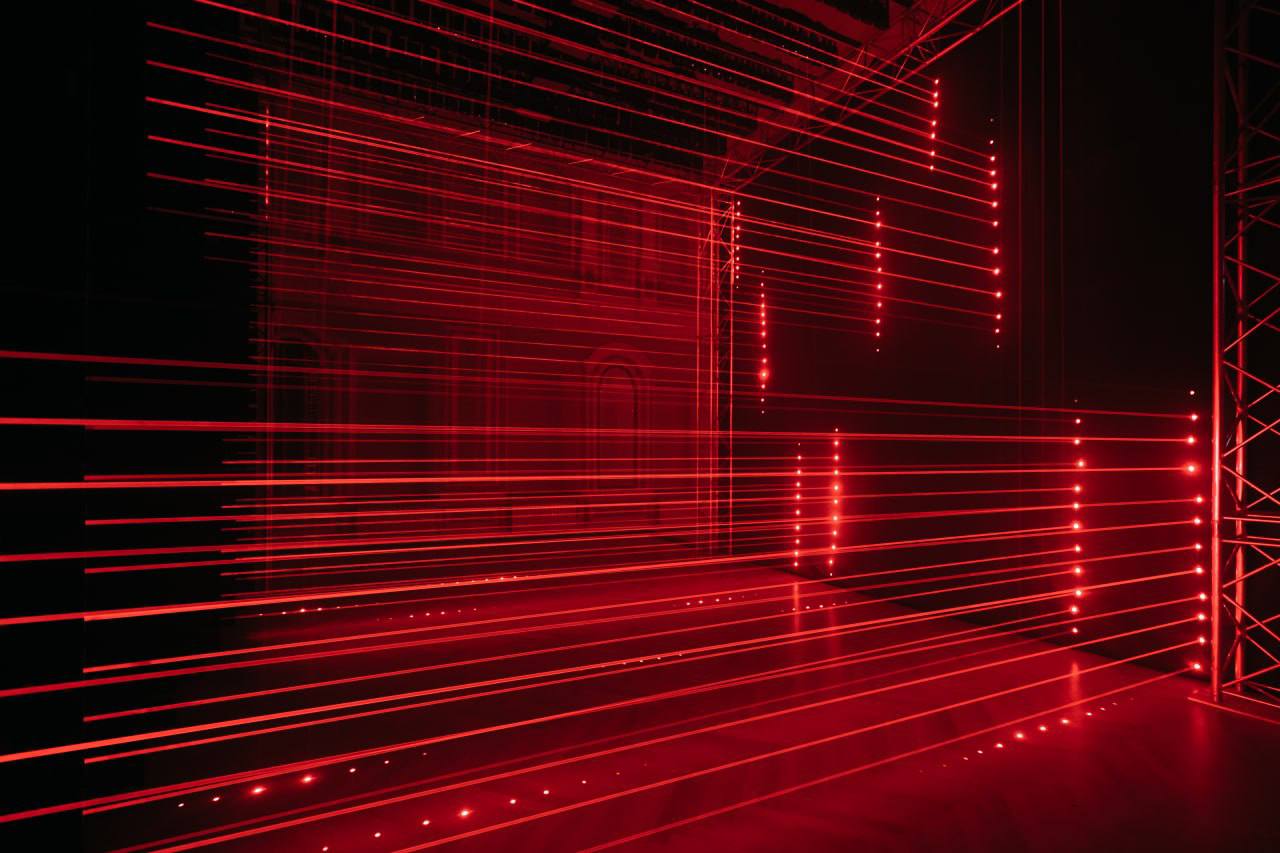 News-INTERVALS Festival-2023-2
News-INTERVALS Festival-2023-4
News-INTERVALS Festival-2023-3
News-INTERVALS Festival-2023-5
Were there any interactive or kinetic works that particularly impressed you? How did these works contribute to audience participation and engagement?
The most captivating projects were indeed those that were technically complex. For example, in the installation -.618, motion sensors, volumetric screens, lasers, smoke background, and music were combined with an interactive floor to create a coherent art experience. A perfect synergy of all elements created a unique immersive experience exploring abstract harmony. The audience, however, could find some projects uncomfortable due to intense sound or darkness, which makes them less accessible.
It was impossible to miss another installation at the Jupiter Concert Hall. I was amazed at the way organizers coordinated sound within the urban context to create a powerful audio-visual atmosphere. A loud and clear voice narrated future themes, psychological aspects, and the choices of the future. The interactive and kinetic projects were particularly popular. The kinetic installation Entrance – Inhale; Exit – Exhale by Light Your Mind was highly impressive. There was a strong emphasis on heritage, as seen in one of the Cosmodreams' clusters – Legacy. The narrative of a dialogue between a woman and a child accompanied an abstract art piece, creating a theatrical atmosphere and almost animating artificial intelligence. The immersive installation enhanced emotional perception.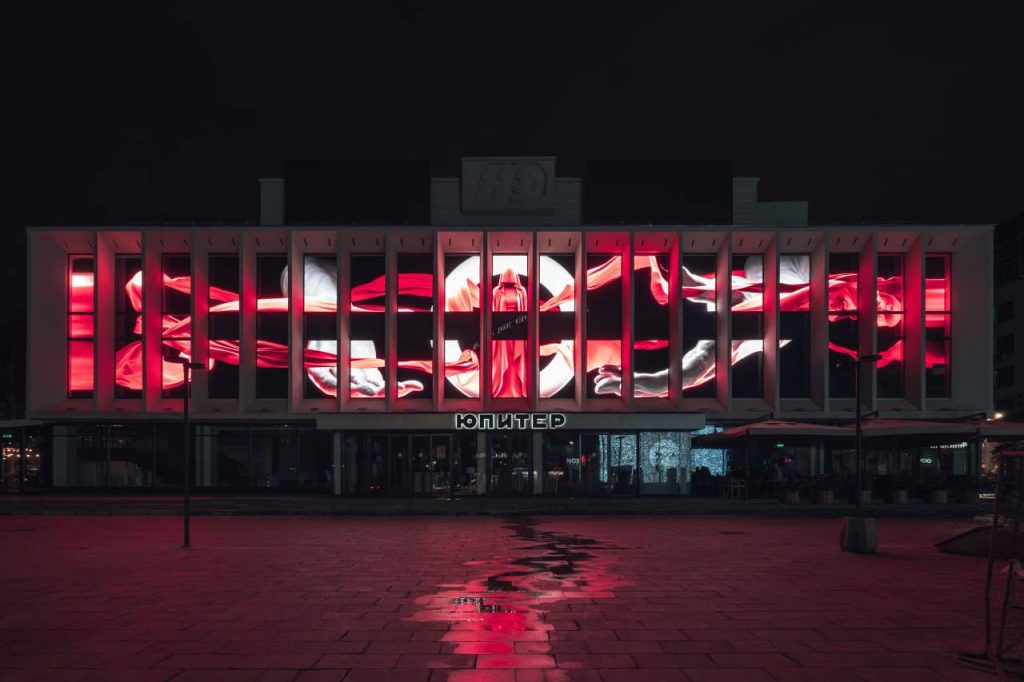 Artists from different countries participated in the festival. Which artists particularly caught your attention?
It was a truly international festival with media artists from Spain, Indonesia, Russia, Australia, Japan, and China. Aizek's relaxed and calm installations inspired by natural motifs drew special attention among many artists. In his work, this media artist references Scriabin and Kandinsky. The project captivated with its technical execution and interplay of colors and delicate music.
What role does INTERVALS 2023 play in promoting media art? What role do similar events play in supporting the local art scene and the broader cultural community?
The purpose of INTERVALS 2023 is to promote media art, providing an exceptional platform for exposition, exploration, and demonstration of current trends in this field. At its core, INTERVALS fosters the development of media art as a new form of contemporary art. With the festival, artists get the chance to realize new ideas, creating interactive and multidimensional projects that expand the definition of what art can be.
SOFI LITVINOVA | SPUTNIK PARTNERS