16.OCTOBER.2023 | MEUDON, FRANCE
Celebrating the Art of Photogravure
Ateliers SP's commission collaboration with Héliog opens up new opportunities and perspectives for Sputnik Partners to deliver one-of-a-kind design objects by exploring a 19th century craft of intaglio printing.
Aiming at supporting and promoting arts and crafts Sputnik Partners commissions Héliog – Atelier Fanny Boucher to produce exceptional pieces using intaglio printing. The heliography process involves transferring a photographic image to an acid-etched copper plate with the help of photosensitive gelatin. This meticulous technique seamlessly fuses photography with copper engraving, resulting in timeless and acclaimed creations.
Fanny Boucher, a distinguished photo engraver and a Member of the Grands Ateliers de France since 2007, exemplifies the artistry of 19th-century craft through her expertise in photoengraving. Recipient of the prestigious Prix Liliane Bettencourt pour l'intelligence de la main in 2020, Fanny embarked on her journey in intaglio engraving at the esteemed Estienne School in Paris. Under the mentorship of Jean-Daniel Lemoine, a scientist specializing in 19th-century photomechanical processes, she delved into the intricacies of Talbot-Klic photoengraving.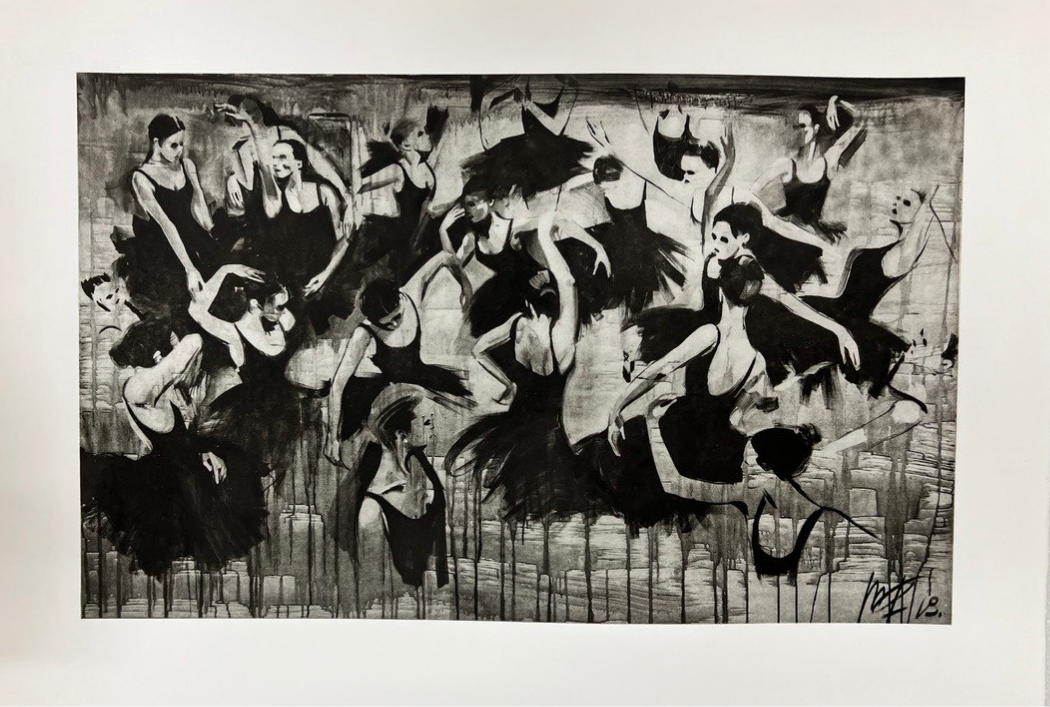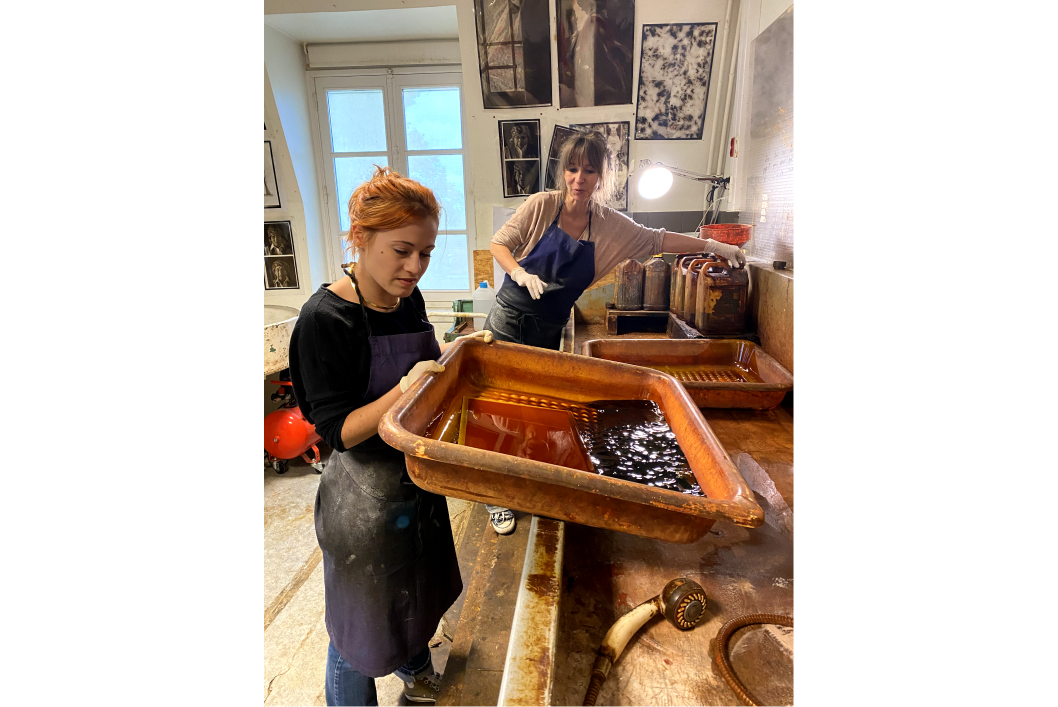 News-Celebrating-the-Art-of-Photogravure-2023-2
News-Celebrating-the-Art-of-Photogravure-2023-3
News-Celebrating-the-Art-of-Photogravure-2023-4
Establishing Hélio'g studio in 2000, Fanny continued to refine her art, eventually earning the title of Master of Art. Committed to knowledge transfer, she took apprentice Marie Levoyet under her wing, forming a successful partnership. Then Marie founded her own workshop, with which Héliog continues to work daily.
Héliog created a series of engravings commissioned by Ateliers SP based on the oil on canvas paintings of the artist Marina Fedorova. The photogravure process, with its nuanced grayscale and deep blacks, offers artists a distinct interpretation of their work. Its durability and versatility make it a stable choice, often incorporating metals like silver for artistic finesse.