11-13 MARCH 2022 | DUBAI, UAE
Art Dubai welcomes Marina Fedorova
Marina Fedorova and Sputnik Partners captivated audiences at Art Dubai 2022 with Cosmodreams, a fascinating exhibition merging traditional art and digital technology. Visitors of all ages were invited to join a intriguing and deeply personal journey to explore the wonders of the universe.
Marina Fedorova, a multi-talented artist born in Russia, and the Design House Sputnik Partners introduced Cosmodreams at the inaugural Art Dubai Digital. A project intended to reveal the different aspects of the universe to a broader audience, the showcase took place during the 15th edition of Art Dubai at Madinat Jumeirah (11-13 March 2022).
The exhibition provided an immersive and alluring experience that combines traditional art and digital technology and reflects the artist's perception of the cosmic space and conveys a deeply personal experience of the universe.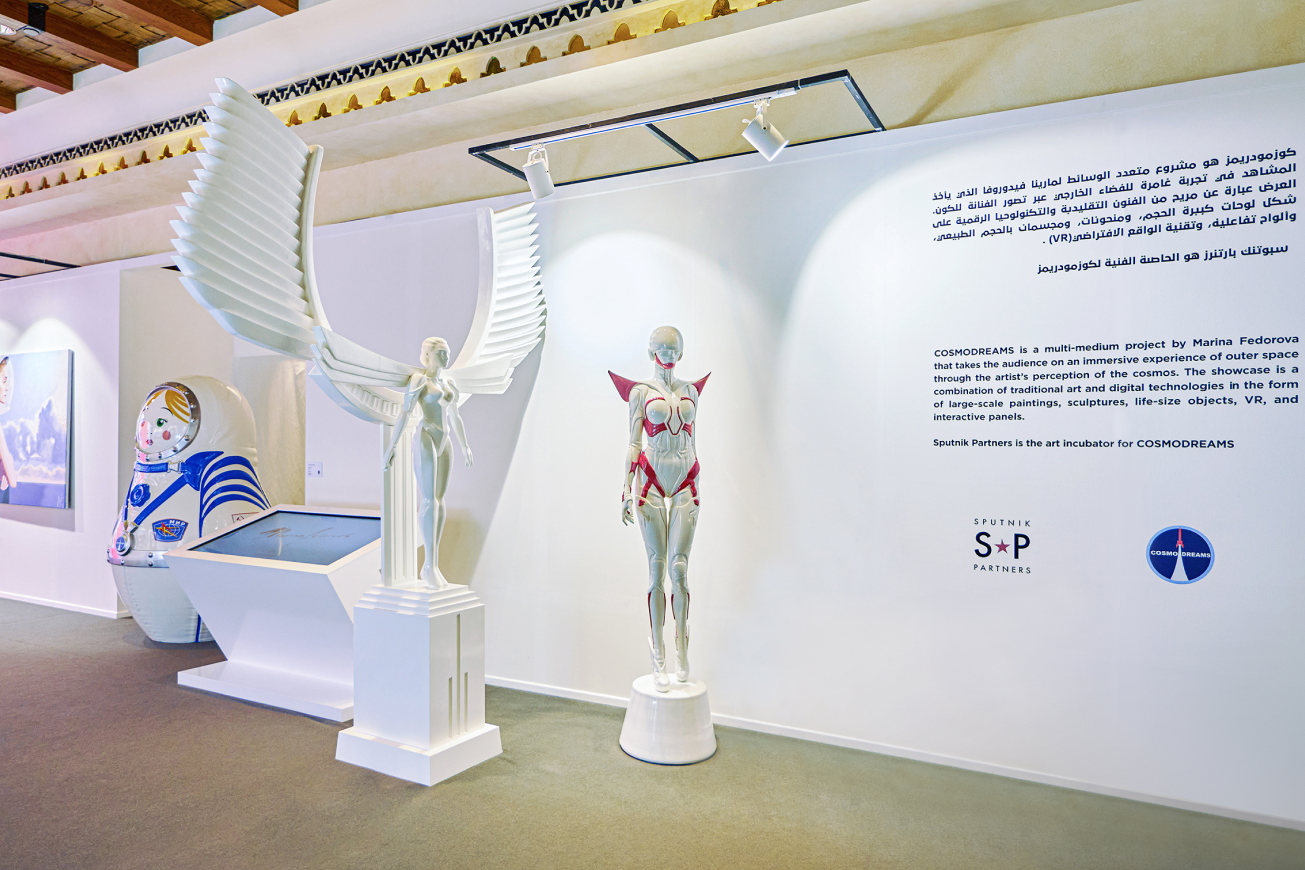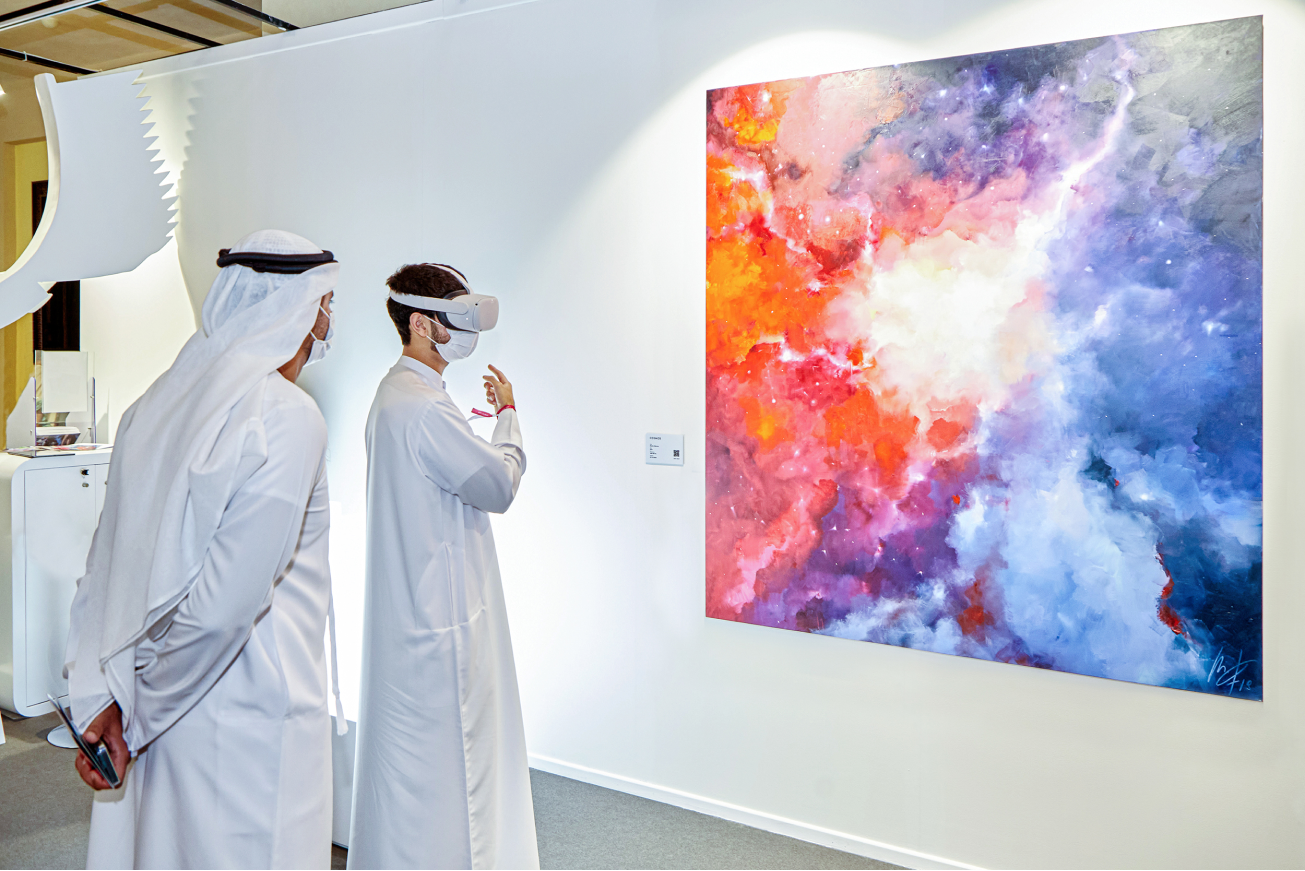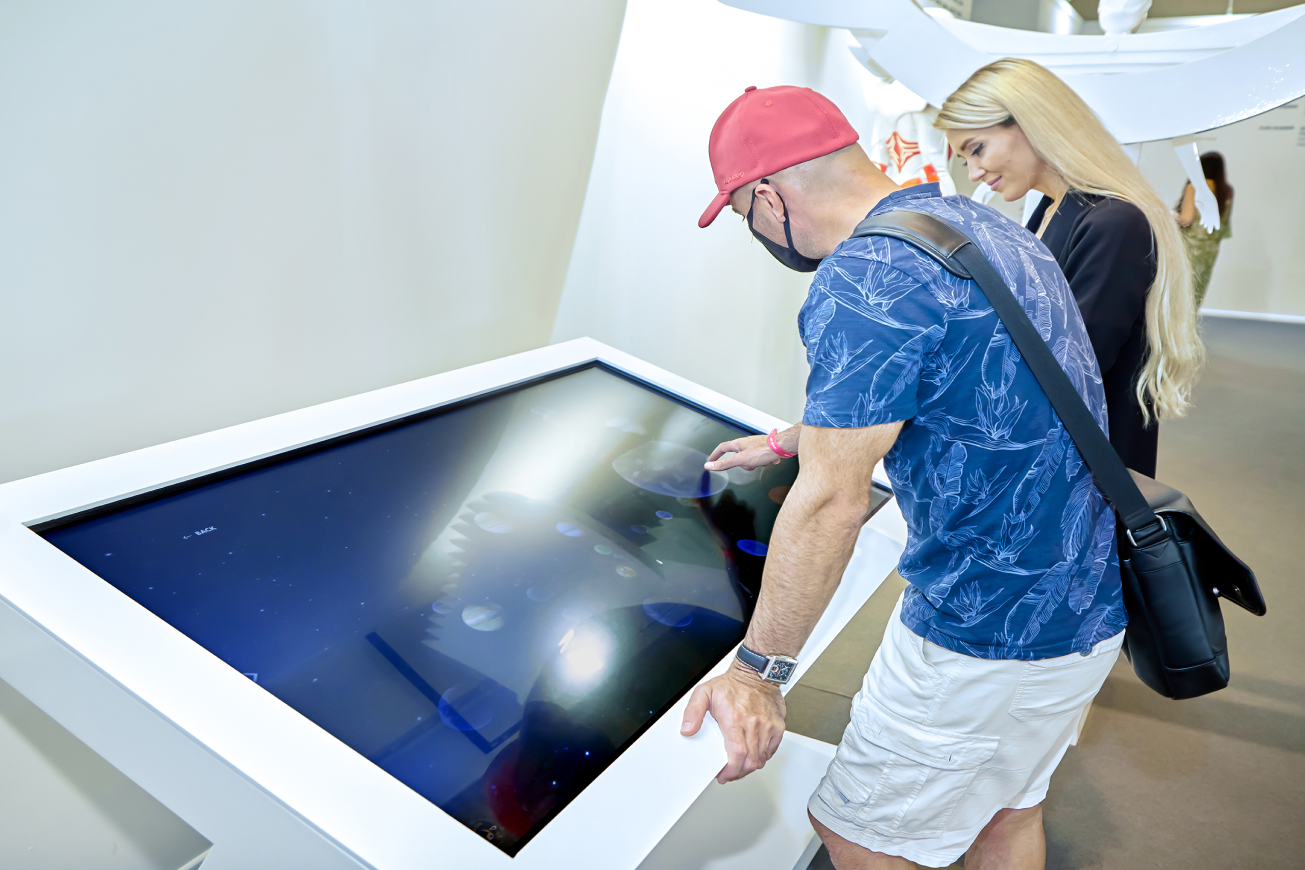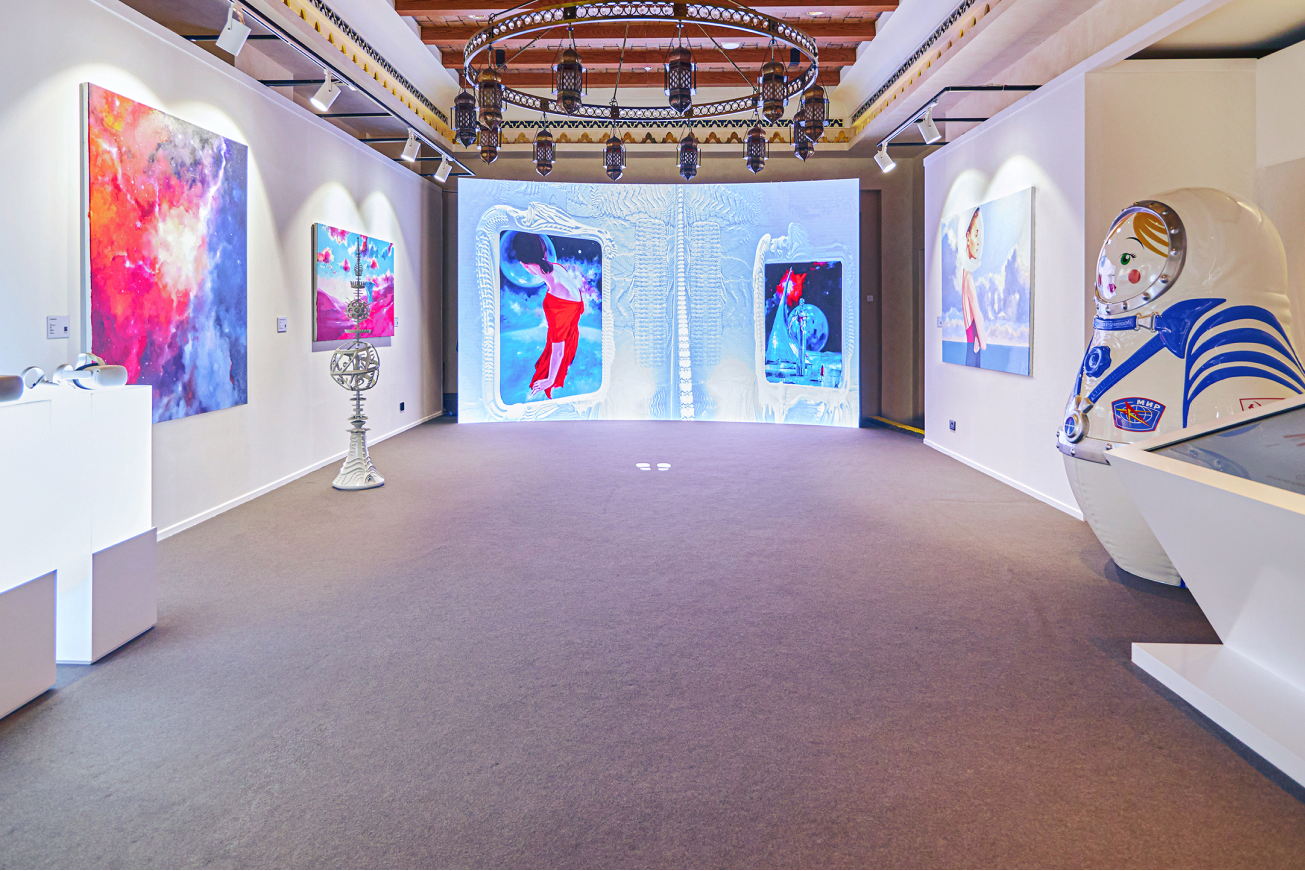 All kinds of viewers, whether art enthusiasts or not, including millennials, baby boomers, and Generation Z joined a unique immersive journey through the film presented in 8K ultra-high-definition, virtual reality, and large-scale oil on canvas paintings as well as human-sized objects and sculptures.
"With a combination of artworks, artificial intelligence, online tools, and social media, the exhibition allows people to experience art in a novel way and I am proud to be able to show it to everyone," Marina Fedorova.